---
Join us for an interactive Zoom course with Cantor Ramón Tasat on
"
The Music and Poetry of the Psalms

"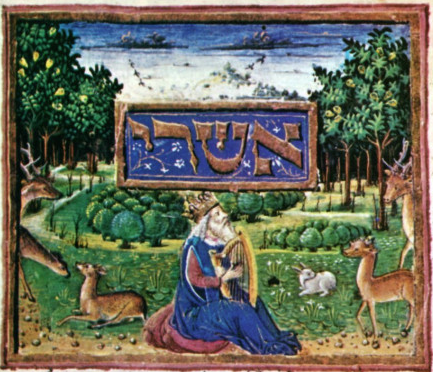 4 Fridays — Oct 27, Nov 3, Nov 10, Nov 17 — from 12 – 1PM on Zoom
Click here to REGISTER FOR THE 4 WEEK COURSE
"We are all overwhelmed by the tragedy that has befallen our beloved State of Israel. During this difficult time, the Psalms provide us with moments of great inspiration, passion, introspection and beauty… Join us to discuss the ideas expressed in the text and sing beautiful musical settings that enlarge the already vibrant meaning of the poems." –Ramón
Classes will be recorded and available to view after the Zoom live stream for participants. This course is presented by the Hazleton JCC.
Class #1 Recording – Psalm 133 – https://youtu.be/PCiqE-SGRYE
---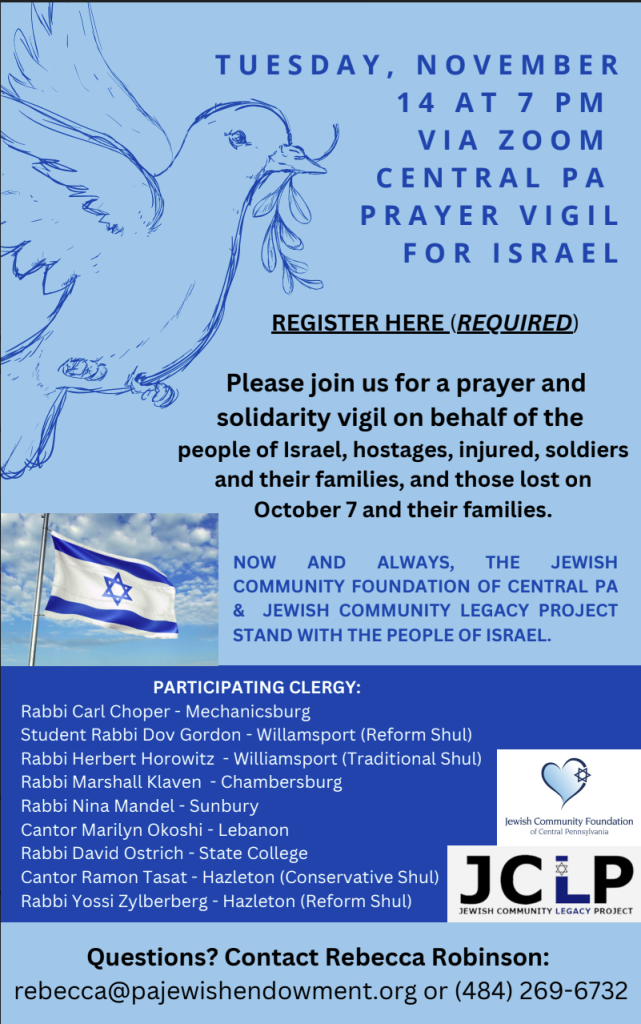 ---

– A message from the United Synagogue of Conservative Judaism –
Save the date and prepare to mobilize for a National Rally on Washington D.C. in support of Israel. We learn: אם אין אני לי מי לי ואם לא עכשיו אימתיEem ayn anee lee, mee lee; v'eem lo akhshav, aymatai? Our Sages taught, if I am not for myself, who will be for me, and if not now, when? Today more than ever we feel the urgency to speak up and speak out, in Israel and in the US. The Conservative/Masorti Movement is proud to march with JFNA at the Rally to Support Israel in Washington, D.C. on Tuesday, November 14, Rosh Chodesh Kislev, at 1pm! Join us as we pray with our hearts and our feet: In support of IsraelFor the release of all hostagesShowing Jewish pride in the face of antisemitism More details forthcoming early next week! Register now to continue to receive additional communications. Look for information from JFNA on logistics for transportation and security measures. Download the flier to share in your communities and on social media. I hope you are able to join us in Washington D.C. as now, more than ever, Israel needs us, and we need one another. If you cannot join us in person for the Rally, we invite you to join us in prayer, advocacy and study as we continue to mobilize in support of Israel and against antisemitism.